Since 2016, Ordersini has been actively upgrading & adding new features to give you the best online business experience.
User Friendly Dashboard
Tap into our beautiful easy-to-use user interface to manage your business.
Payment Method Option
Manual online banking & CDM are the default payment option for OrderSini. You can enable Billplz if you wish to use the FPX payment option.
Multiple Shipping & Logistics
We provide various shipping companies for you to choose. Select and integrate the shipping method that suits your business.
Unlimited Coupon Creations
You can create unlimited coupons for your products - motivate your client to order without hesitation!
Upsell & Package Bundle
Benefit from our upsell and cross-selling features to increase sales and generate income.
FB & Google Retargeting Pixel
We know what's in, what's working, what's next, and have incorporated them into our system. You can easily apply retargeting & remarketing techniques with your business using Ordersini.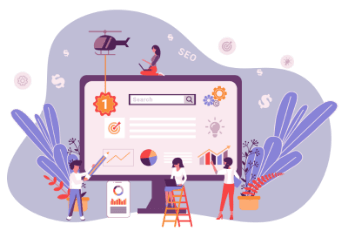 Meta Tag For SEO
Each product link includes product name & rich snippets to rank up your products in search engine.
Email & Telegram Sale Notification
Get notified when you generate sales - through our state-of-the art email and telegram notifications. You will never miss a single ka-ching sound!
24/7 Expert Support
Backed with our two responsive support team either on Facebook Group or Telegram. Ensuring your peace of mind - just ask and we will assist you as soon as possible.
Social Proof
Show visitors how popular your offer is with our special social proof popup. Social validation and fear of missing out will convert more visitors into customers.
Low Stock Alert
A low stock notification will be sent through email/telegram if your stock is below item quantity
Promo Price
Promo price will override regular price based on the date
Launch Countdown
We provide a countdown timer to launch your product based on the date you set
Customer information custom field
Easily add extra field for buyer to key in
Auto Approved
Auto approved automation for our online payment gateway
Product Variation
You can include various product variations in whatever category you choose
Dropship
Includes a dropshipping management platform
Affiliate
We also have an affiliate management platform
Webhook / API integration
If you need an API & Webhook to connect Ordersini with another platform, we provide it for you
Chatbot
You can automate product sales within your chatbot platform by connecting your products directly from Ordersini
Blog / Article
You can increase your product ranking in search engines by writing product related articles and placing purchase links directly in it
E-book / PDF watermark
Each pdf file sent to a buyer will be put in their own information to avoid misuse of the file
PDF auto generated password
Each buyer will receive a unique password for the ebook / pdf they purchased. Sent directly to buyers